Do you like embroidered decoration with a folk pattern? Do you like accessories with embroidery? Looking for a gift?
In our offer we have a lot of accessories with embroidery and will definitely choose everyone. And every month we have something new. We design and embroidery patterns for home accessories (pillowcases, tablecloths, blankets, etc.), but also for shirts, sweatshirts, shirts and other textile materials. We have three color variants in the offer for the pattern.
1. Color (can be worn in different color combinations)
2. Dark blue
3rd red
Depending on the color background, we are embroidering. In most cases, it is embroidered into bright colors (white, creamy). But we also have one-color embroidery in contrast.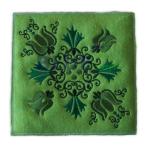 We are able to produce a similar variant in color.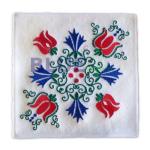 It really depends on everyone for what purpose the thing wants and in what color. Then it matters whether we have stock material for the selected color variation. Alternatively, we suggest a similar color option.
We design our embroidered designs by ourselves and, if this is not an entirely new element / pattern, we are based on folk themes that we still propose to be something else, uninhibited. We try to make our own patterns and bring our handwriting into these embroidered designs.
We then combine patterns to create unique decorations. Each such decoration has its purpose and can only be used for certain goods. Something else is embroidering patterns on the pillow coating where predominantly corner patterns are used. And another kind of pattern will again be embroidered on a sweatshirt, shirt or shirt. And a combination of patterns can be needed on gift packaging textile towel cakes and bath towels which we produce.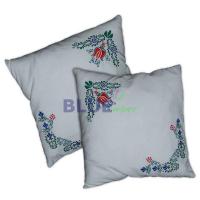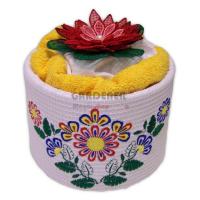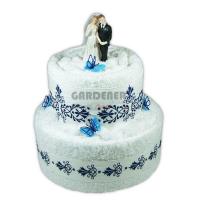 If this variation of your personal gift, decorations to festive occasions (birthdays, weddings, anniversaries) are of interest to you and you want to make embroidered decorations, do not hesitate to contact us in writing (contact).